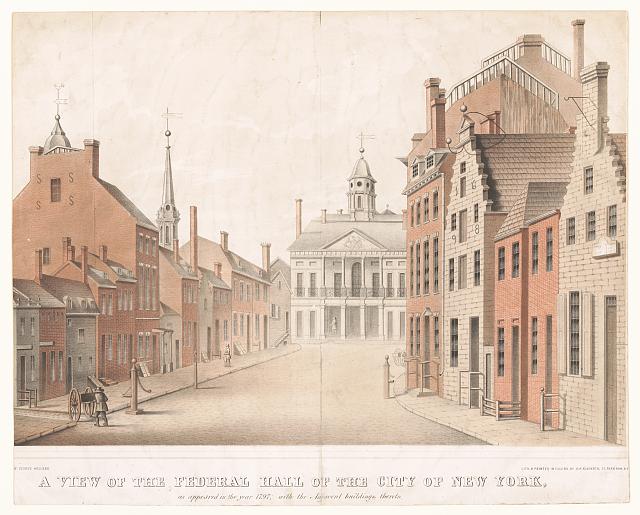 1790 Jefferson was appointed Secretary of State, renting a small house in the temporary national capital of New York City where James Hemings organized his first American kitchen and prepared the sumptuous meal tht, in Jefferson's words, was the meal "to save the union." At the end of the night, Alexander Hamilton agreed to establishing Washington, D.C. as the permanent capital; in exchange, James Madison agreed to the federal government assuming the debt of the states.
1790In late 1790 the capital moved to Philadelphia where Hemings prepared dinners for the President, European diplomats, Jefferson's fellow cabinet members, congressmen, and many national and international visitors. His wage of seven dollars a month was the same amount Jefferson paid free staff. Hemings was often allotted "market money," indicating he made purchases for the kitchen, circulated among other free and enslaved working people and tradesmen, and likely learned he could gain legal freedom if he stayed in Philadelphia.
"If a slave is brought into the State and continues therein for the space of six months, he may claim his freedom... "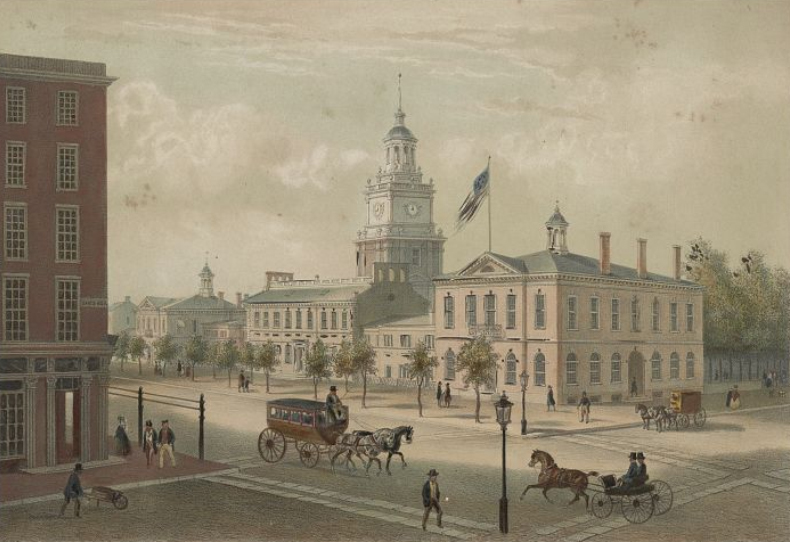 Hemings's several extended stays in Philadelphia (such as the period from October 22, 1791, to July 13, 1792) satisfied the requirement, yet Hemings did not file for freedom at this time.
1791 Serving as riding valet, James Hemings accompanied Jefferson and Madison on a "botanizing excursion" throughout New York state where one third of the African American population were living in freedom. At Fort George, Hemings encountered a free Black man successfully farming 250 acres of his own land.
1793 Jefferson resigned as Secretary of State and prepared to return to Monticello, fully expecting James Hemings to return as well. No record of their conversation, or perhaps confrontation, exists but it appears James Hemings refused to return without the promise of freedom. There is no evidence uncovered thus far that gives more detail than the manumission agreement drawn up by Jefferson:
"Having been at great expence in having James Hemings taught the art of cookery, desiring to befriend him, and to require from him as little in return as possible, I do hereby promise and declare, that if the said James shall go with me to Monticello in the course of the ensuing winter, when I go to reside there myself, and shall there continue until he shall have taught such person as I shall place under him for that purpose to be a good cook, this previous condition being performed, he shall be thereupon made free, and I will thereupon execute all proper instruments to make him free. Given under my hand and seal in the county of Philadelphia and state of Pennsylvania this 15th. day of September one thousand seven hundred and ninety three. "